Turnstiles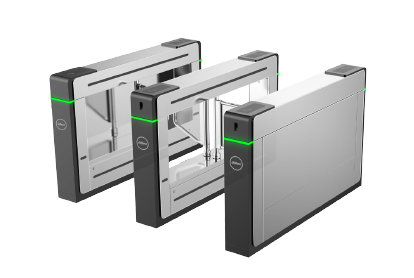 Swing Turnstiles that offer access control through various options such as QR Codes, Card Readers, Facial Detection, Temperature check and Mask detection to allow for fast and safe entry and exit.
Some of the Features range from:
Barriers will be closed automatically if no one entered the turnstile after the identity is verified.
The locking and unlocking of barriers can be controlled by remote controller (optional)
Support 4 types of security settings
The turnstile can stay open during fire emergency
Support mechanical and IR anti-pinch, and anti-collision
Support sound and light alarm, volume adjustment and various sound types
Support adjusting unlocking and locking speed, pass duration, and locking delay duration
Supports opening of more than 5 million times
Mask and Temperature Check - Allow or deny access for certain critea
Card Reader
Fingerprint Reader
Applicable to access control scenes, such as sporting events, schools, government, factory, campus and office buildings where safe access control is paramount.
Video:
Dahua Thermal Monitoring Access Turnstile 2021